Corsini Consulting Group, LLC, specializes in strategic planning, succession planning, family-business consulting, human resources consulting, and executive and sales coaching. For more than 25 years, we've worked with thousands of company owners, executives, professionals and salespeople. Our goal is to help you do what you do better.
Here's how we do that:
Strategic Planning
Strategic planning requires clear vision and realistic long-term goals. It's a conscious, dynamic and purposeful undertaking. We work with senior leadership to formulate the company's vision and then help determine the goals and objectives that will achieve that vision. This is an ongoing process with regular assessments to make sure everyone is working toward the common goals and to allow the organization to better respond to the always-changing economic climate.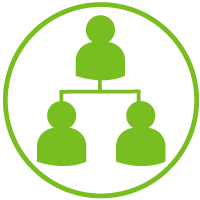 Succession Planning
Succession planning is about identifying, developing and preparing high-potential people to fill key leadership positions. We work with company leaders to plan for the organization's future and make "replacement" decisions long before changes occur.
Our process helps identify and track potential candidates for vertical or lateral promotion. Using CCG's proven executive coaching model, our leadership development plans assess skills, behaviors and leadership styles to identify strengths as well as areas that need improvement. We help you find and develop future leaders while making sure leadership growth aligns with the growth of the business.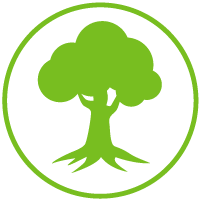 Family-Business Consulting
We realize that family-owned businesses are complex and face unique challenges. We offer a suite of family-business consulting services to a variety of closely held Alabama-based firms. Our goal is twofold: to help both the family and the family business prosper across generations. Business is important, but family comes first.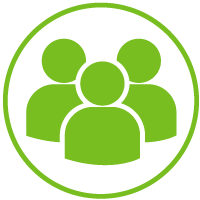 Human Resources Consulting
For most companies, employees are the biggest investments and the greatest assets. Helping people maximize their productivity and reach their potential involves understanding their motivations, behaviors and goals—both in and out of the office.
We combine science with human factors to help companies attract the right people, make smart hiring and promotion decisions, retain key employees, and create and maintain a productive work environment.
Through a series of comprehensive assessments and interviews, we can determine and reinforce the right skills for the right jobs, analyzing individuals for behavior patterns, motivators, soft skills and emotional intelligence.
We provide leadership and individual development, 360 evaluations, conflict resolution, job assessments and employee selection. We can seamlessly incorporate our assessments into every training session to better personalize the experience. Through written assessment reports, with appropriate suggestions and recommendations, we help you find and nurture the right personality and cultural fits within your organization.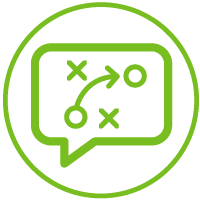 Executive Coaching
Our executive coaching for company owners, executives and managers gives leaders a renewed and sharpened focus on their businesses. Our accountability-based business coaching helps clients hone their organizational skills, define their overall company goals and maximize their leadership abilities.
This program also serves as a true and reliable sounding board for participants, giving them an opportunity to talk through sensitive issues in a confidential and safe environment. Clients get authentic answers to their questions, and the result is peace of mind and a more mindful approach to leadership.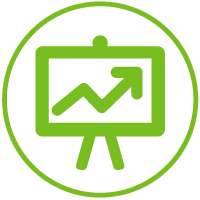 Sales Coaching
In many ways, sales coaching is a form of outsourced sales management. We work with individual salespeople as well as company-sponsored sales teams to help these people maximize their potential. We do this with a proven method of goal setting, high activity, accountability and authentic feedback. Our system is based upon more than two decades of hands-on consulting with hundreds of companies and thousands of talented individuals.