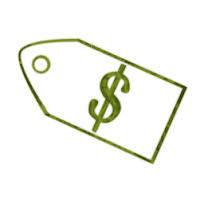 Let's talk a little today about pricing services. Warren Buffett says, "Price is what you pay. Value is what you get." I agree that that's true, but, of course, it's much more complicated. The key for businesses is to price goods and services in a way that offers value to the customer and makes sense for the company.
Some of the most interesting price and value strategies (and some of the most innovative recent changes) can be found in the fast-food industry.
Since the rise of fast-food restaurants, mostly in the 1950's, pricing strategies have changed quite a bit. At first, some restaurants hardwired pricing on their signage. McDonald's encouraged consumers to "buy 'em by the bag" with 15¢ hamburgers. " Cheap food served fast (and in quantity) was the model—and customers ate it up.
Directing Consumer Behavior
Over time, value pricing became popular with limited-time promotions on certain products. Wendy's and McDonald's still offer highly popular value menus. Even traditional restaurants offer "early-bird specials" to senior citizens and others. The idea is to drive traffic during slower times.
Restaurants now are taking targeted pricing to the next level.
Fast-food chains like Arby's and Sonic Drive-In offer discounted pricing during specific off-hours. At many Sonic locations, during Happy Hour from 2 to 4 p.m., you can get half-price drinks and slushes and 99¢ corndogs. The genius here is that Sonic is not taking customers away from its lunch or dinner traffic; the company is creating additional sales during a time when there normally would not be many people coming to the restaurants.
Anyone Can Do It
So what does this have to do with other businesses outside the fast-food industry? I think it shows several opportunities for companies of all kinds to adjust their pricing in ways that make sense.
Take accounting firms, for example. Obviously, they are slammed from January through April with tax-related work. These businesses might offer special services—like financial advising or tax-season preparation or technology advances in record keeping—during the summer when business usually is slow. They also could take a reduced rate (incentive) for a project that they would charge more for during the rest of the year. Other companies that are busy in the fourth quarter of the year might offer specials during the first half of the year.
Just like with those fast-food restaurants, they would be inducing customers to buy in a different cycle.
Target Times
Even more specifically, businesses might charge premiums during peak times when there is more demand than supply. An appointment at a salon might cost more during lunchtime or after 5 p.m. when more people are trying to book a service outside of their own working hours. Likewise, maybe there's a special discount from 9 to 11 a.m. or 2 to 4 p.m. Both of these approaches certainly maximize the pricing game and help keep a steady flow of customers.
No matter what your business, I'm encouraging you to evaluate your own pricing model to see if there's an opportunity to do what you do better.