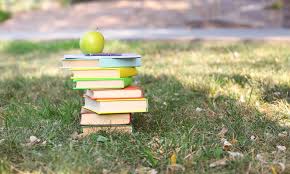 The average corporate executive reads 50 to 60 books a year. That's impressive! As Dr. Seuss said in his book I Can Read With My Eyes Shut!:  "The more that you read, the more things you will know. The more that you learn, the more places you'll go."
Speaking of going places, I'd like to share some good books—my personal favorites and some from smart people I coach— with you just in time for your own summer reading.
If you're going somewhere, pack a few (or more), and take them along. Most are business-related; all are informative and entertaining. What's more, each of these books will help you do what you do better.
Here's my Top 10 "Must-Read (or Listen)" List by topic:
1.     Leadership: Extreme Ownership: How U.S. Navy SEALs Lead and Win by Jocko Willink & Leif Babin (A compelling, unorthodox way of looking at leadership.)
2.    Habits: The Power of Habit: Why We Do What We Do in Life and Business by Charles Duhigg (Patterns shape our lives; focus on the ones that will work for you.)
3.    Personal gifts and talents: Quiet: The Power of Introverts in a World That Can't Stop Talking by Susan Cain (Start using the gifts God gave you!)
4.    Career management: The Start-Up of You: Adapt to the Future, Invest in Yourself, and Transform Your Career by Reid Hoffman (co-founder of LinkedIn) & Ben Casnocha (Take control, and begin to truly manage your own career.)
5.    Attitude: The MindSide Manifesto: The Urgency to Create a Competitive Mindset by Dr. Bhrett McCabe (Sports psychology from a Birmingham, AL, writer that applies to work and life.)
6.    American business: Ray & Joan: The Man Who Made the McDonald's Fortune and the Woman Who Gave it All Away by Lisa Napoli (Page-turning account of big business and big giving. He built one of the world's enduring brands, and she became one of the greatest philanthropists of all time.)
7.    Entrepreneurship: Shoe Dog: A Memoir by the Creator of Nike by Phil Knight (Incredible insights into the early days of the world-famous company plus lots of twists and turns.)
8.    Millennials: Managing the Millennials: Discover the Core Competencies for Managing Today's Workforce by Chip Espinoza & Mike Ukleja (Stop complaining about Millennials, and start embracing their unique strengths.)
9.    Being passionate: Grit: The Power of Passion and Perseverance by Angela Duckworth (A pioneering psychologist says the secret to outstanding achievement is passion rather than talent.)
10.   Life lessons: Tools of Titans: The Tactics, Routines, and Habits of Billionaires, Icons, and World-Class Performers by Tim Ferriss (The author of The 4-Hour Workweek offers tips and life lessons from people who've "made it." Don't reinvent the wheel!)
11.    Self-help: You Are a Badass: How to Stop Doubting Your Greatness and Start Living an Awesome Life by Jen Sincero (A highly entertaining how-to guide to a better you and a better life.)
Yes, for those of you keeping count, there are 11 books on my Top 10 List. And here—because I've read so many great books lately—are a few more:
Faith:  Man's Search for Meaning by Viktor E. Frankl (We cannot avoid suffering, but we can choose how to cope with it—faith and perseverance are key.)
History: Rogue Heroes: The History of the SAS, Britain's Secret Special Forces Unit That Sabotaged the Nazis and Changed the Nature of War by Ben Macintyre (A riveting wartime narrative about some true heroes.)
Overcoming adversity: The Sender:  A Story About When Right Words Make All the Difference by Kevin Elko (This book is based on actual letters sent to Indianapolis Colts head coach Chuck Pagano during his cancer treatment.)
And if you want even more, take a look at my 2016 Top 10 Must-Read List here:   2016 Top 10 Summer Reading List.
Enjoy!